Okey-dokey, you fellas have seen this one before so just one or two; I'll take some pool shots tomorrow!!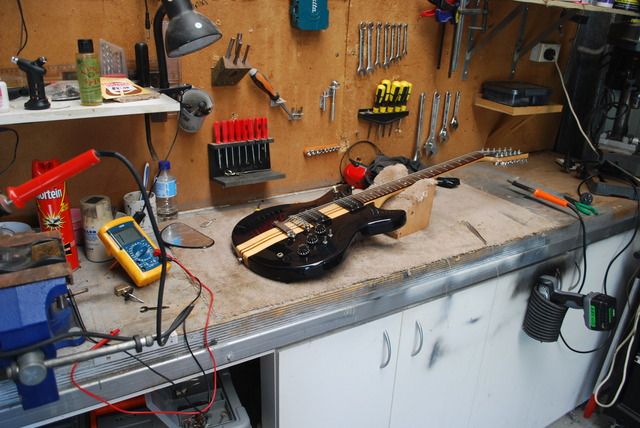 ...on the bench for a fettle. It needed strings and set up for my playing style. Also needed a new 3 way as the OEM is broken, possibly by the case fitting too tightly?!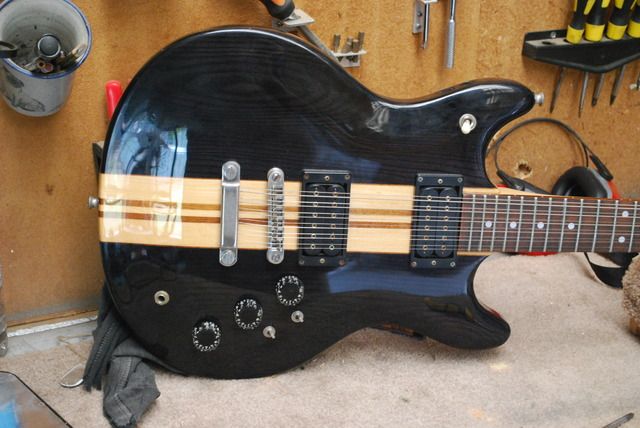 New switch in, still has the white tip. Since changed to a chrome black one.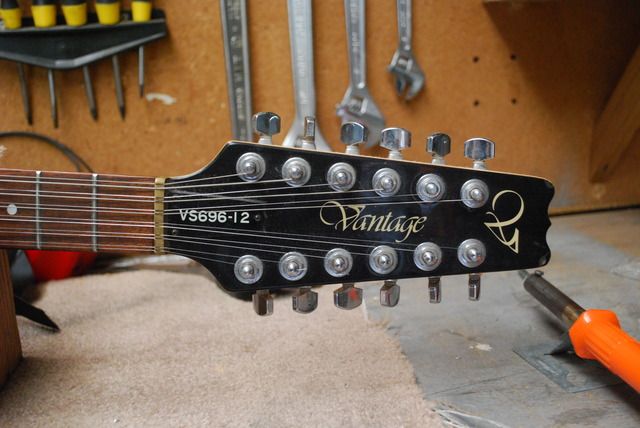 Lots of tuners on there, eh!! I'm going to do a VA912 on this baby and put tulip buttons on the octave string tuners...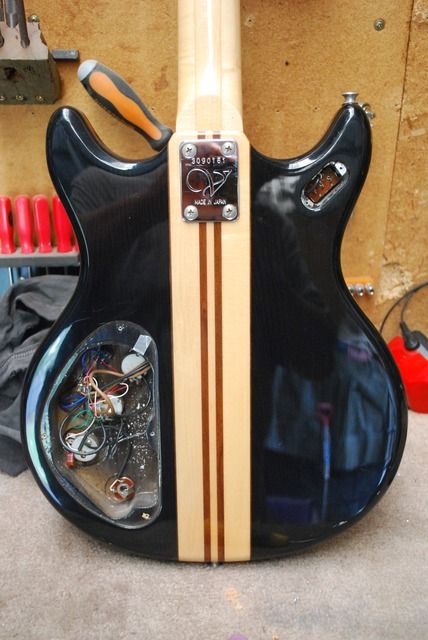 The controls needed a squirt of contact cleaner...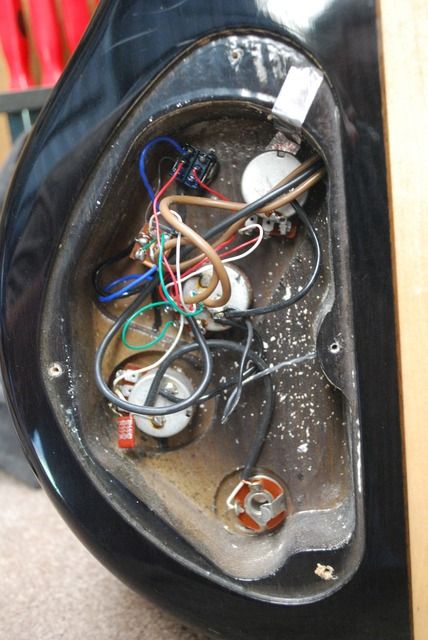 Lo-o-ong tailpiece bolts11
For the most part, done! Gee, this thing is pretty... and loud!! Those pickups are as punchy as; just glorious!
More anon...
... if anyone's interested?!