Hello all, I've got a feel-good restoration to report!
I got this padauk red SB-1000 in a sorry state a few months back...Gutted of the original pickup/electronics, it was routed (poorly) for P/J pickups. To make matters worse, the neck had warped making it virtually unplayable. It wouldn't even have made for very good wall art because of the ugly routing!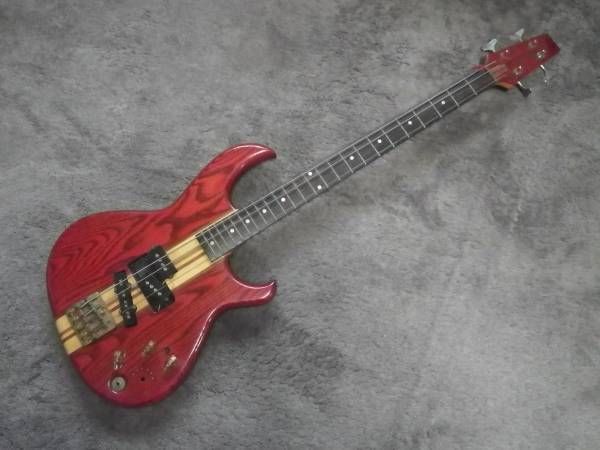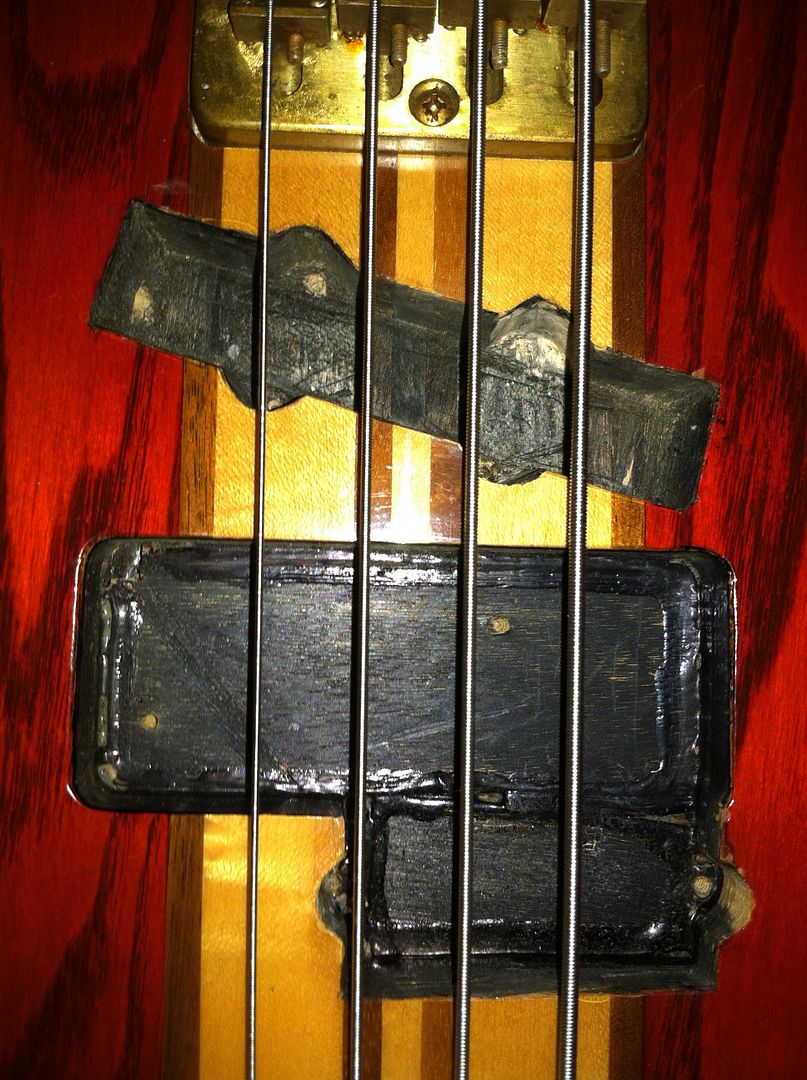 With some luck, I came across an original SB-1000 pickup and then got an SB-1000 Re-Issue BB circuit to go with it. The next step was deciding how to restore the bass. With no real luthier skills of my own, I had to find someone else who could do the job. After searching around Japan (including Aria Guitars who said they could do it but at an astronomical price) I went back to my roots, so to speak, and had MD Custom Shop in Seoul, Korea do the job. Steve Kim is the luthier and I think he did a fantastic job (mdcustomshop.com). Aside from the refinish, he also did a re-fret in order to plane the fretboard and remove the warp.
Due to the bass being mangled to fit P/J pickups in it, I decided the only way to make this work was to go with an all black finish. Since Cliff Burton used an all black SB-1000 for a short time, I figured I'd turn this into a tribute bass. On the back of the headstock is the "serial number" which is 19621986 - his birth/death years. I had the serial number made in the style of Burton's serial number on his bass, rather than the normal SB style. FYI, here is what his bass looked like. It's the only all black SB-1000 I've seen (from the Matsumoku era):
http://ariabasses.blogspot.jp/2011/05/f ... on-sb.html
Finally, below are some pics of the process and final result. Again, all credit goes to Steve Kim at MD Custom Shop with assists from Bloodaxe for the awesome logo work and Prostheta for pickup/electronic work!
I am extremely happy with how it turned out! It plays, sounds, looks, and feels great!