F for Fretless.
This has been on the boil for a yonk, but has lurched forward in the last month or so to the point where there's a danger of me finishing it.
Exhibit A: One butchered SB-1000: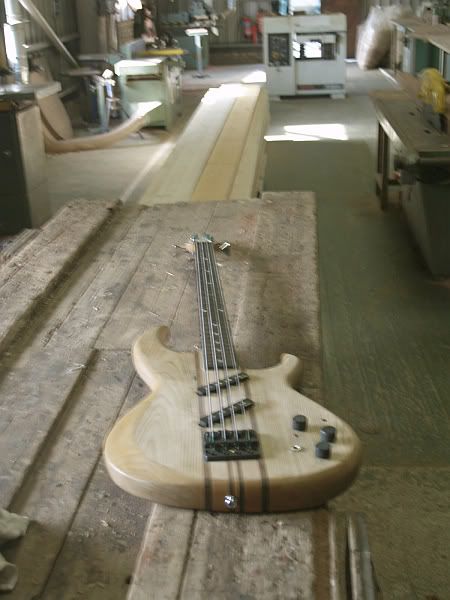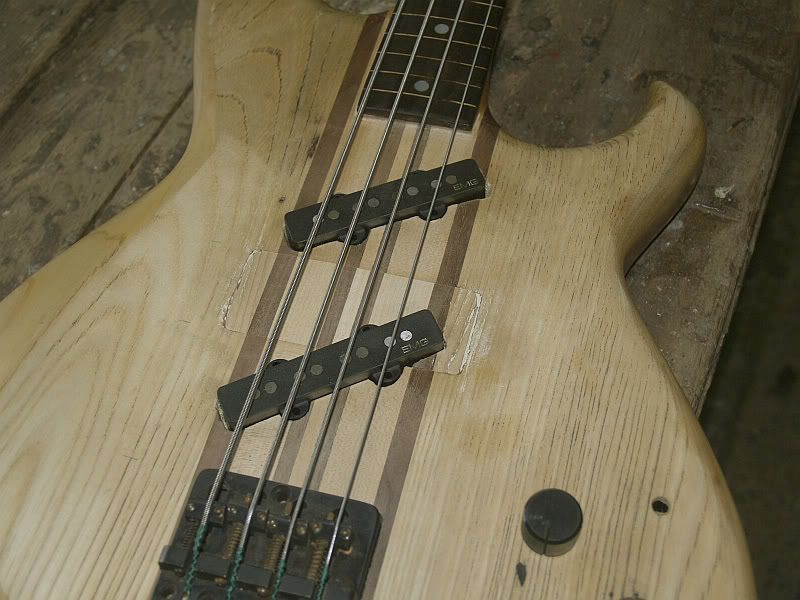 The EMGs were a find on Ebay & intended to replace the defunct original Soapbar. I subbed the job out to a mate of mine who's generally better at woodbutchery than I am & the above was the outcome. I wasn't exactly thrilled by the result, but thought "stuff it", wired it up & got on with the business of learning to play the darn thing.
The cosmetics started to niggle though, & once communication had been established with Aaron Armstrong & delivery taken of a couple of replacement soapbars thoughts turned to doing the job properly...
1: Strip it bare: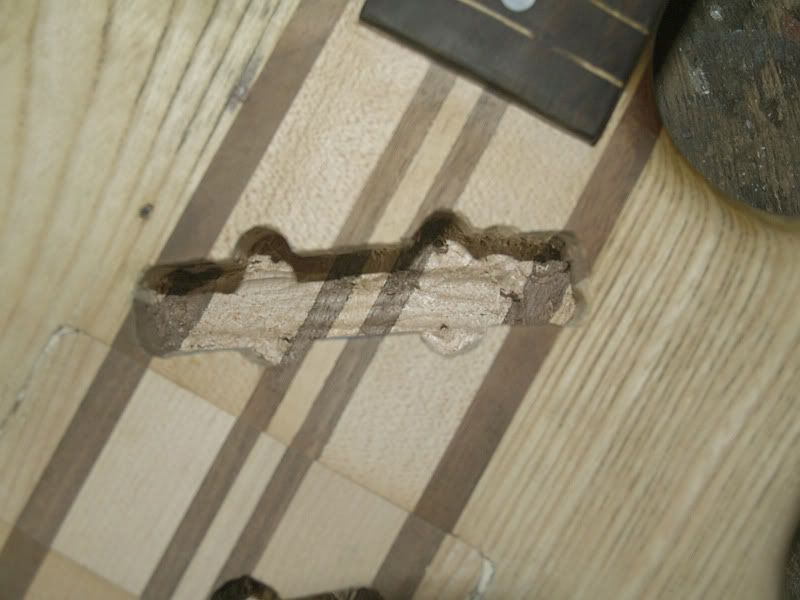 yuck.
2: Make a template out of MDF & wallop it in place with a modicum of double-sided tape: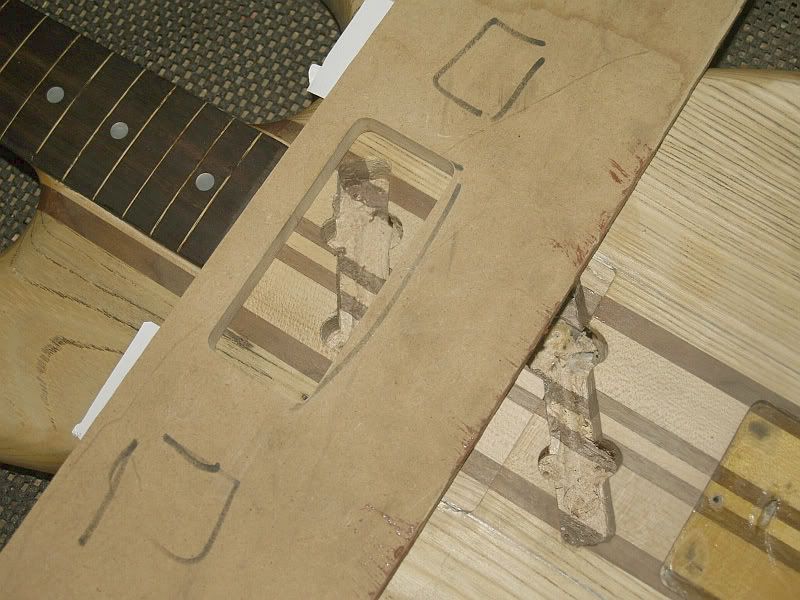 3: Set Router to "Stun":
4: Hoy the template off:
5: Check fit: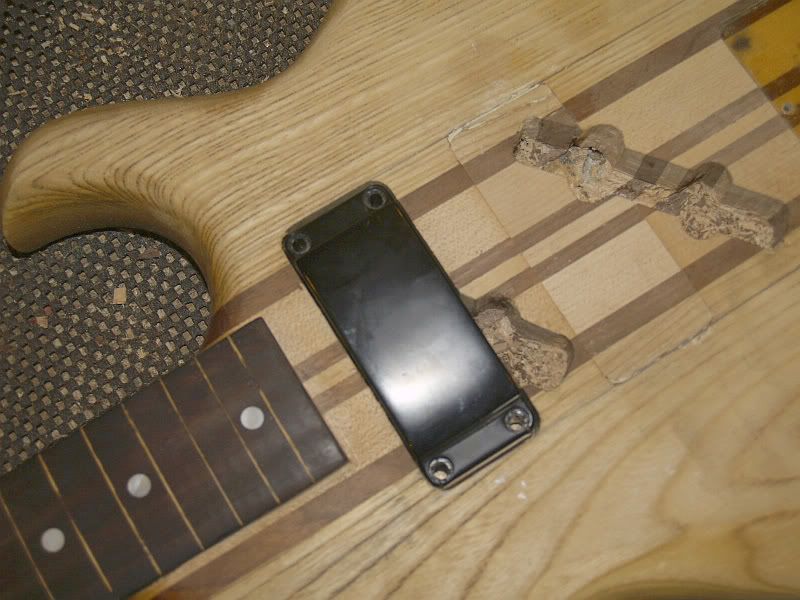 6: Repeat: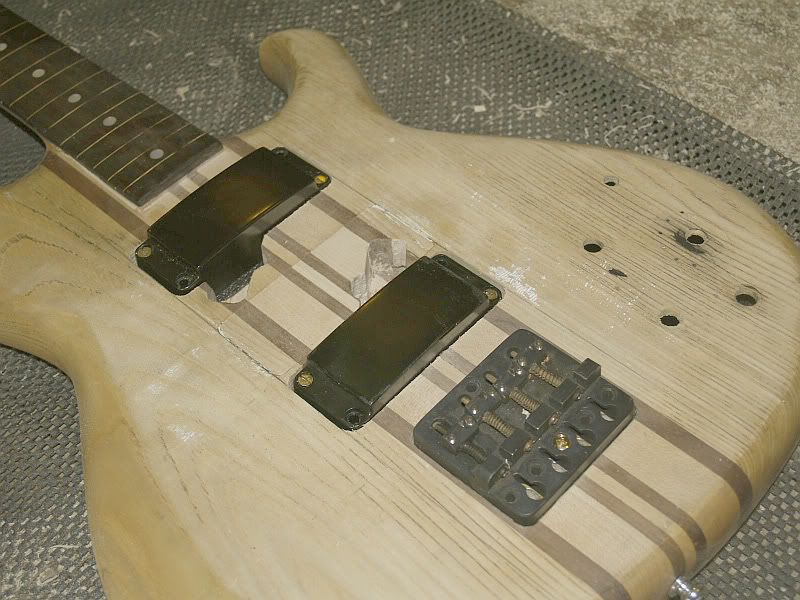 That took care of the easy bit, now to hide the remaining bits of the Jazz pup routs...
7: Stick two nice straight bits of timber either side of the "skunk stripe" laminations to act as a support & guide for the router: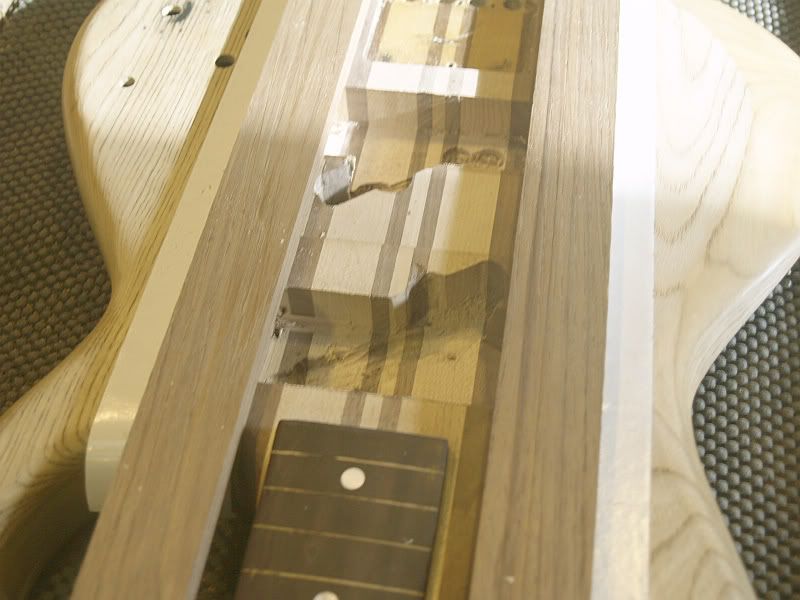 8: Attack & remove guides: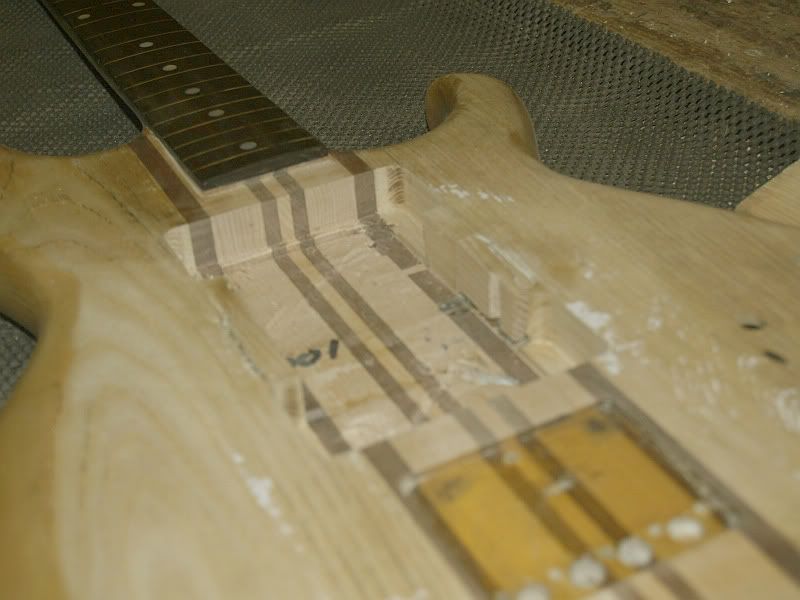 9: Confect a tasty sandwich of Maple & Walnut (or mahogany in my case as I couldn't find any walnut), smear with glue & clamp it until it's sorry:
10: Allow to dry overnight, plane & sand it all flush, then plop it in the gaping hole created earlier: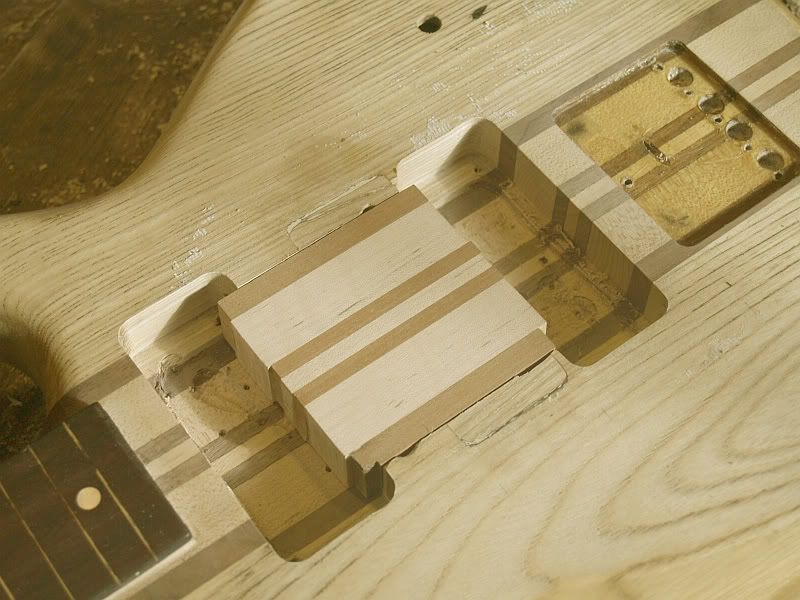 11: Whip it out & rout off the Ash back to the line of the pickup routs, then run up a couple of new infill pieces using any old 4-cutter thicknesser you may have lying around: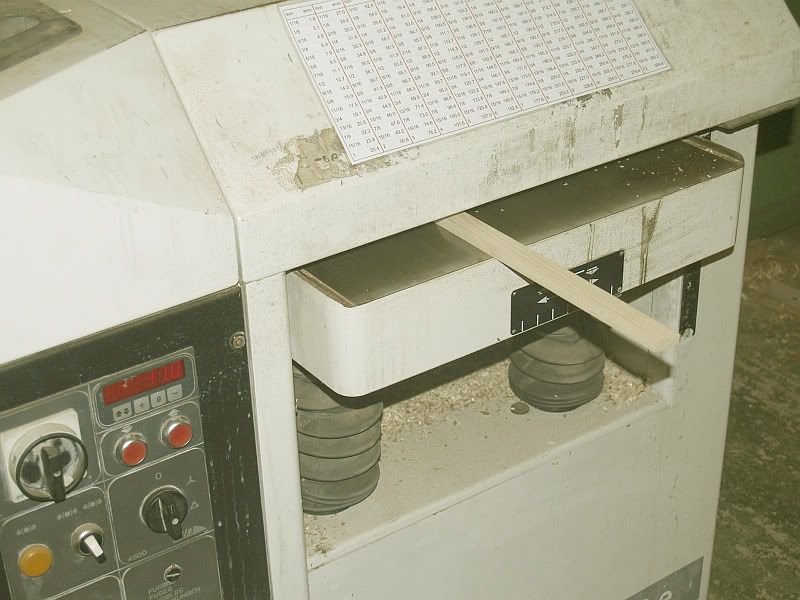 12: Blessed Be! 'tis a snug fit. Glue it senseless before it can think of escaping: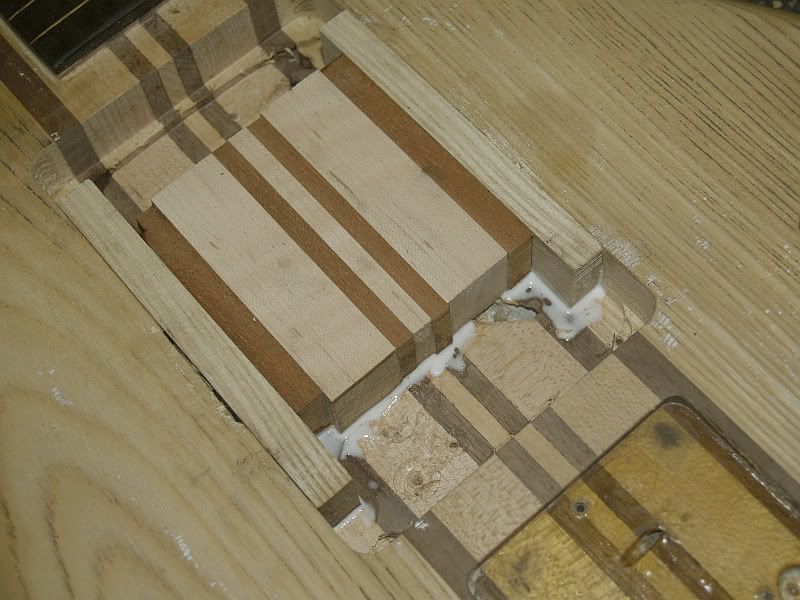 Hopefully more to follow in a week or so.
Pete.