OK, gang... here we go!! The package containing my "new" broken U-60 arrived today and the first thing I've got to say is that API certainly know how to pack something!!
And the second would be; "Gee, that body is light!!" Even smashed as it is, it is so darn light and the control cavity surface is just SO thin.... I'm surprised more don't finish up like this one, I really am!
However, on with some pictures as they will indeed show the horrors that await me!! I do think I'll have a crack at repairing it first, though as I rather fancy bringing it back from the brink, as it were. And of course, if that doesn't work, then I'll make a new body!! Simple as!! I know what colour it shall be when I'm done though - a green slime-burst (green to black) is what I'm favouring; anyone got any problems with that?!?!
On a really positive note, it is utterly complete - everything is there down to the wang bar and the incy winciest screw, albeit in desperate need of lots of attention, so that's all good! The pick-up selector switch has been snapped off at the ferrule, but that's not even worth thinking about given what the major problem is !!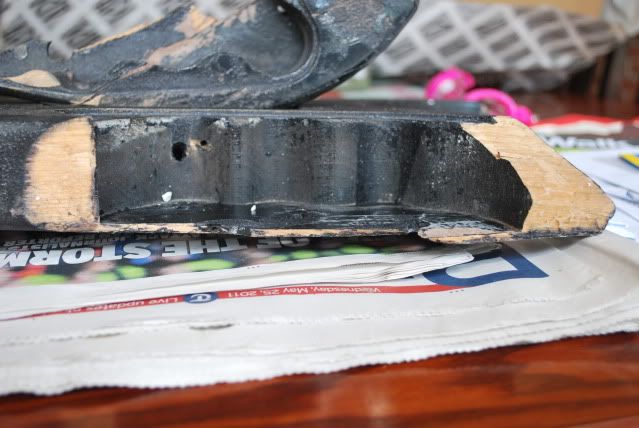 the snapped-off piece, edge on
again..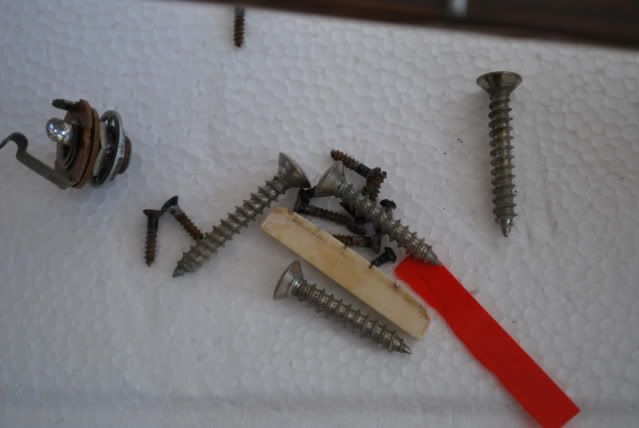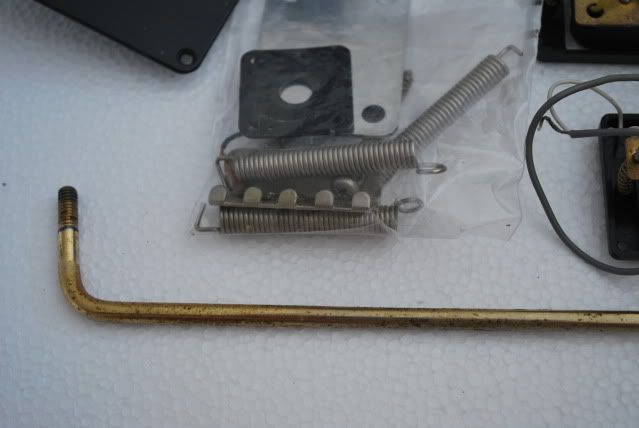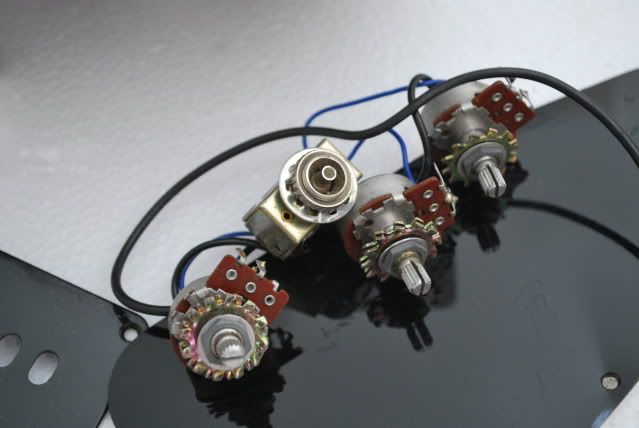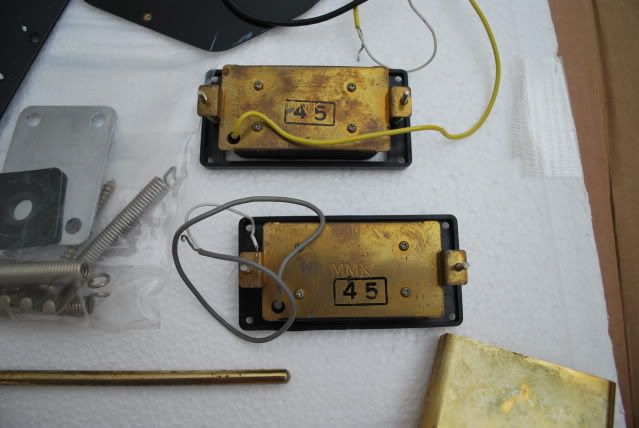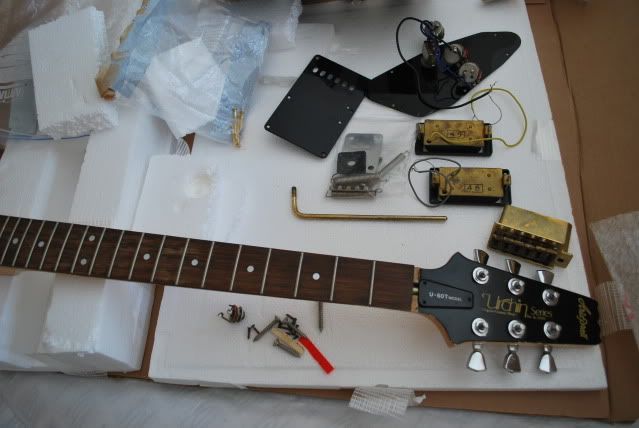 .. oh,yeah... the fretboard is staring to lift at the nut...
.. nasty repair effected there already which will have to be undone and re-repaired!!
Wish me luck, guys.... Mind you, for £50, not unmanageable...