Hmm - so anyway, I have had this Joodee Les Paul for a while now and I had noticed that where it was a little chipped, there seemed to be a lovely cherry sunburst finish under the factory black nitro. Since I have a bit of a thing for sunburst lesters, I finally took the plunge and started stripping it back by hand. As you can see from the pics, there is a beautiful finish under the topcoat, I am assuming that this was done at the factory, either becuause the burst was considered substandard or because they needed some black guitars .
I have managed to hand sand the top coat down oall over, being very carelul not to damage the burst underneath, as far as I can see there is a one piece maple top over a mahogany body - the top appears to be about 1cm thick judging by what has been exposed in the pickup route. Ive done the job fairly quickly as I am pretty impatient but am pretty pleased with the result.
These gutars are pretty rare and this is an early one (from about 77-78) judging from the logo style. Its definitely an upmarket copy - there are even rumours that the very first ones were handbuilt. although I treat that sort of claim with suspicion.
Still waiting form my PIO caps to arrive so wired it up with a couple of cheap caps. finally worked out how to wire up the PRS Multitap Bass pickup so that it produces a decent tone (wierdly you leave the white and red wires unconnected to each other), now I cant stop playing it - I got a little carried away and sanded through in a couple of places but nothing major - the top is perfect and the rest of it has a cool relic vibe - anyway pics are attached.
Before
During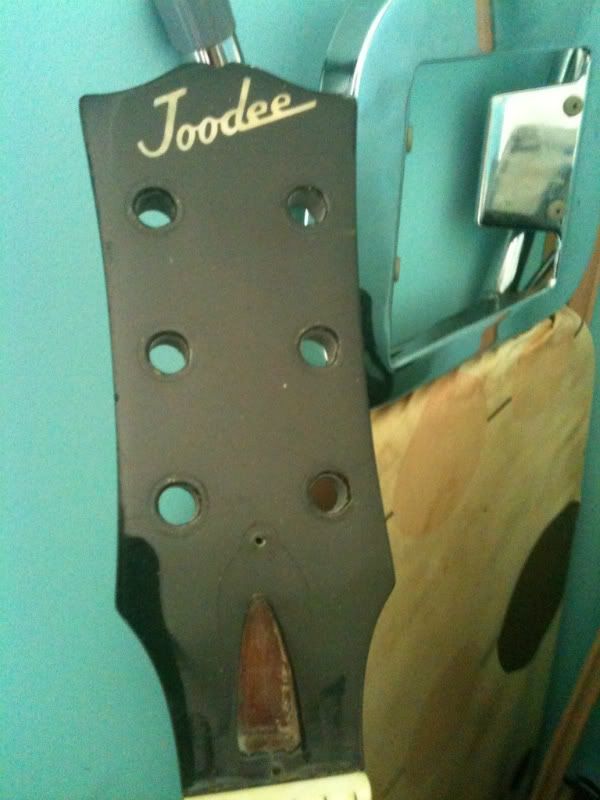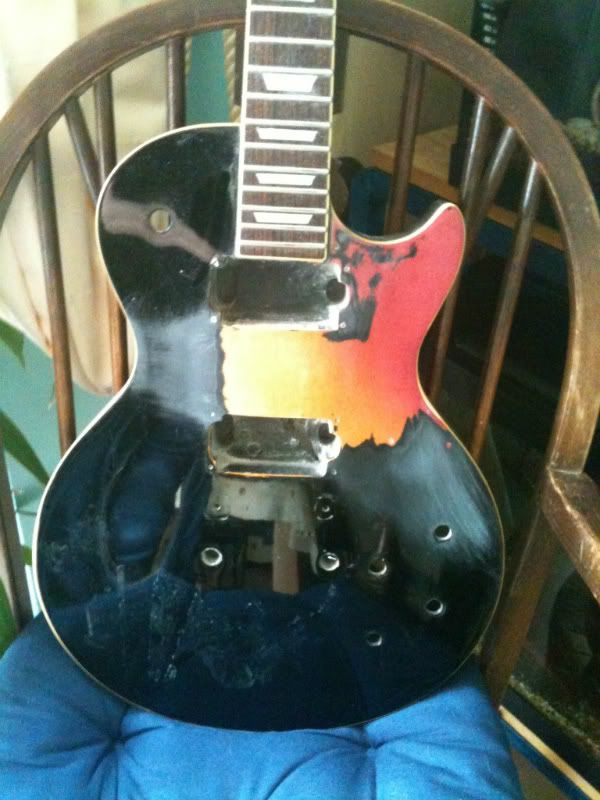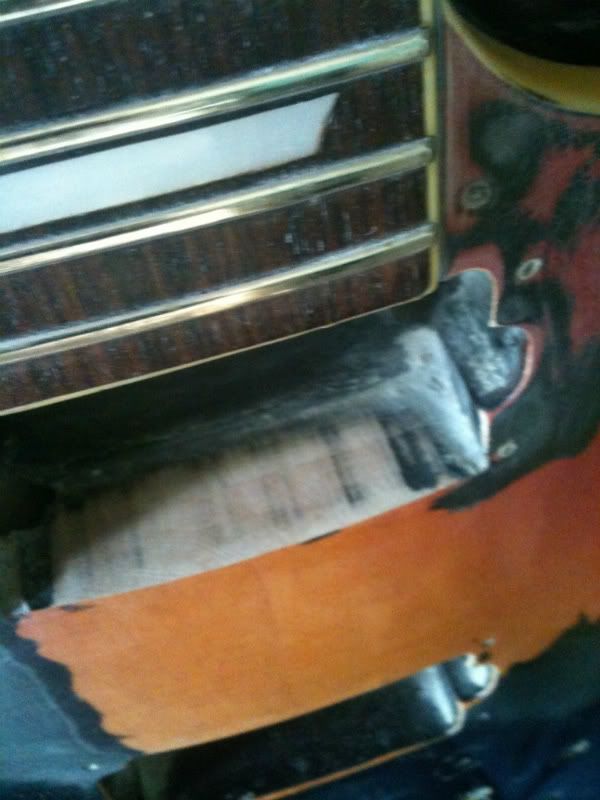 After
This guitar was made by Yamaki in the late 70's I think, but the quality is outstanding - if you can find one you should buy it