Finally got around to working on my Hondo ii Professional. I got it off ebay as a project (it was labeled as junk) and was pleased to find a set of MMK 45's in there when i recieved it. It was horribly refinished and in pretty bad shape but i decided it would be a fun challenge to get it going again. After TONS of hand sanding i got down to the neck and realized it was a 5 piece neck, and pretty much confirmed it was a Matt. The input jack area was pretty splintered so i glued the heck out of it, sanded and it looks alot better. Here is a pic from after i glued ( one crack was easily 1/8 inch wide)
then sanded: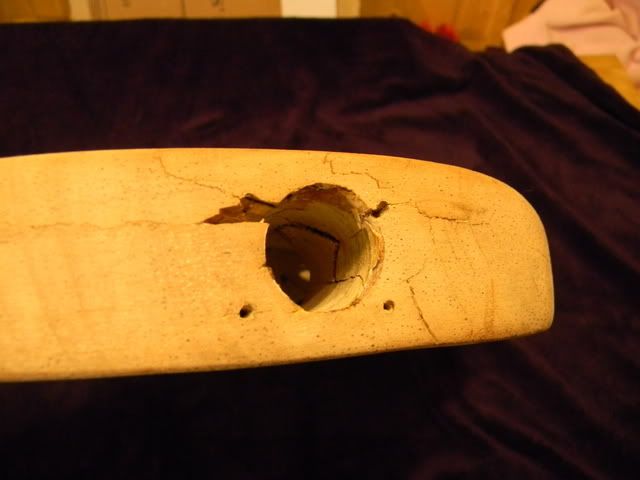 The back of the neck had the original finish but was painted at the back of the headstock which made me sure it was busted at one time, but i was pleased to find it wasn't.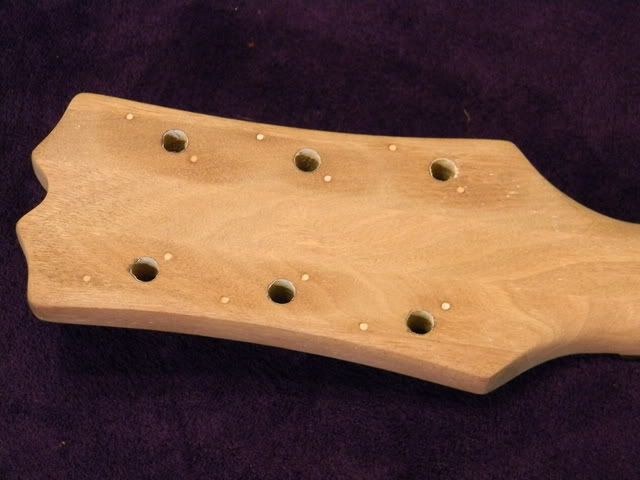 The pickups were covered in laquer but work fine so i sanded them with 400 - 600 grit (due to Barrys advice), not done yet but look alot better.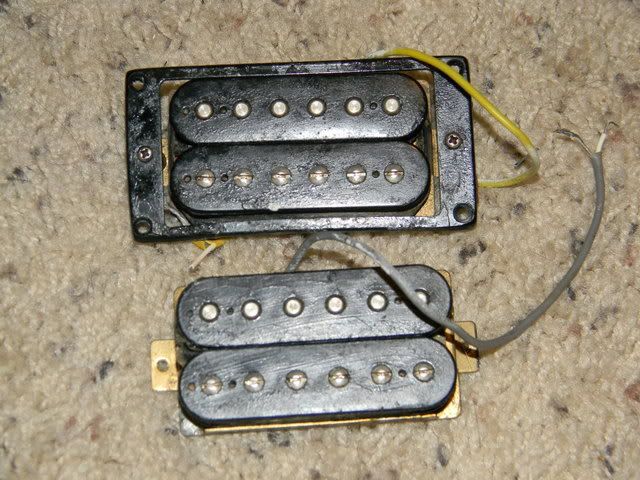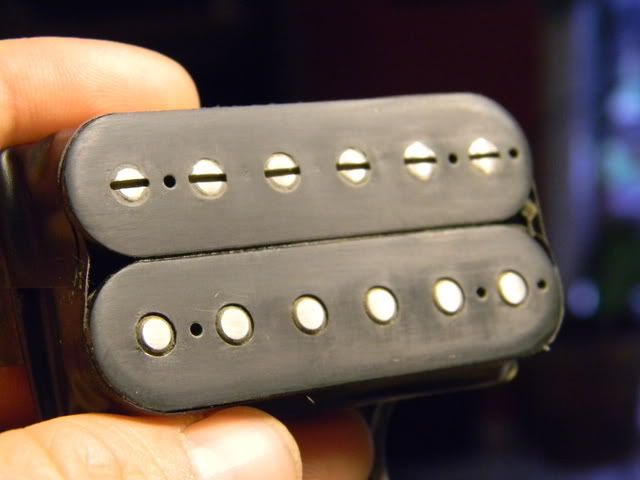 Frets are in great shape, and the only original part i left was the headstock and logo.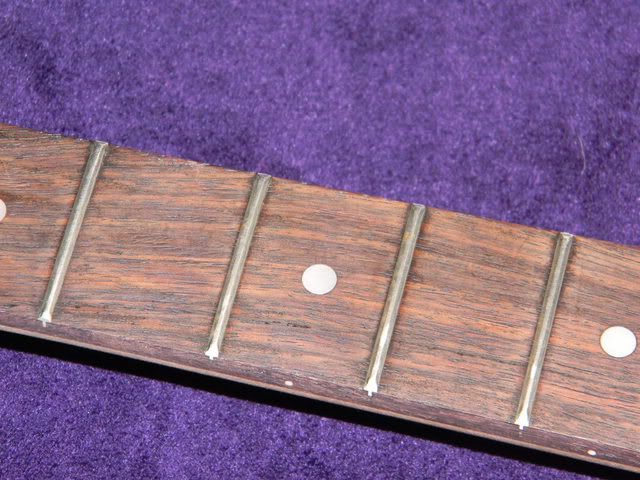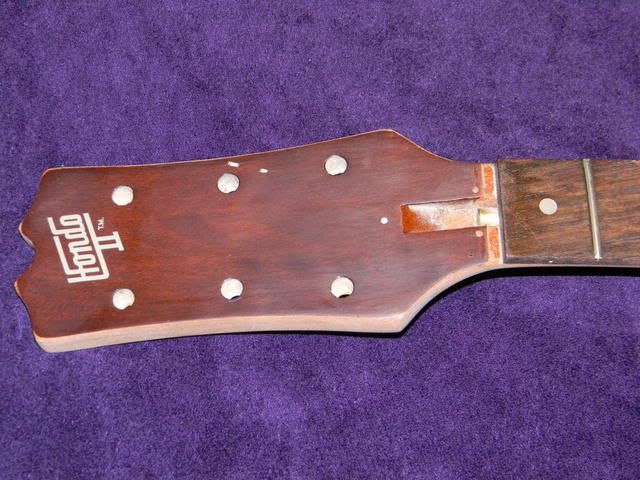 I was going to paint her, but after all this sanding i kinda like the grain and thought about a clear finish instead. I realize the cracks will stand out but i can deal with it, may even look cool. Any opinions or advice would be greatly appreciated. I was inspired by Johns munted U-60 for this project, and even thought about a slimeburst. I'm not sure about how it will stain with mahogany though, this is my 1st attempt at a refinish so its a good guitar to experiment with. The stained headstock may look wierd with a green body also.
I almost done sanding so thats the next step, should be fun!